Dryer Vent Cleaning Prevents Fires
It is not uncommon at all to find a clog when inspecting a clothes dryer vent. Most often it's caused by extreme amounts of lint or a bird nest that has blocked lint from exiting the dryer duct. We offer a dryer vent cleaning service for a flat fee $150. However, we'll greatly discount the price if you have it done at the same time as a air duct cleaning.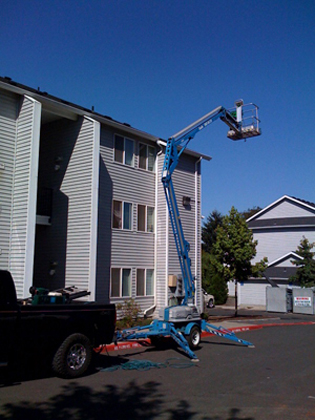 Dryer Duct Cleaning Improves Efficiency
Have you ever noticed that your dryer take forever to dry the clothes if you forget to change the lint screen? There is a substantial amount of lint that passes through that screen, and when your clothes dryer vent builds up too much lint, you'll notice the efficiency of your dryer dwindle. A dryer duct cleaning will make those problems disappear.
Pearson Power Vac Serving Portland since 1997
We have nearly 15 years experience in professional dryer vent cleaning for residential and commerical buildings. Please email jon@pearsonpowervac.com or call if you have any questions!